Ophir Sheriff, our talented graphic designer and illustrator, was willing to share some inputs on the the visual concept of our current project, "Tikun". "Tikun" is a point and click adventure aimed to teach Jewish pluralistic values. The game occurs in different enviroments, and the challenge for Ophir was huge. Creating a world that feels natural and fantastic, yet at the same time using Jewish motifs. Here are his thoughts about it.
The large connecting line behind the art of Tikkun is the idea of creating environments that are both full of imagination and rich while still using on a simplistic, cartoonish-looking line. The idea is to create a unifying look that kind of nods to the idea that all those scenarios are imaginative to some extent and are happening inside the child's head.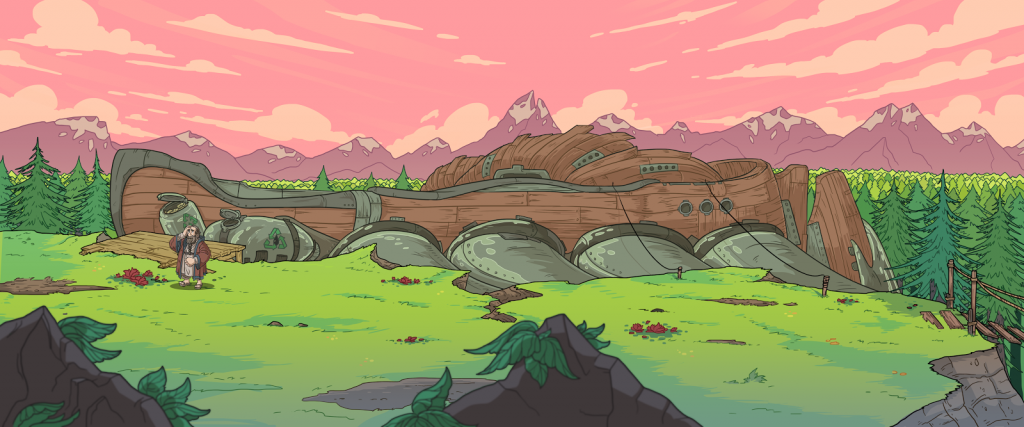 For that purpose we decided that each world should have it's own look and feel, that derives it's inspiration from completely different sources. The lineart and colouring style are the unifying glue we're using here, and everything else is basically flexible. Just as a child's imagination runs wild and free, we're trying to "go wild" with our exploration of different worlds and ideas.
Take, for example, the world of the Shtetl: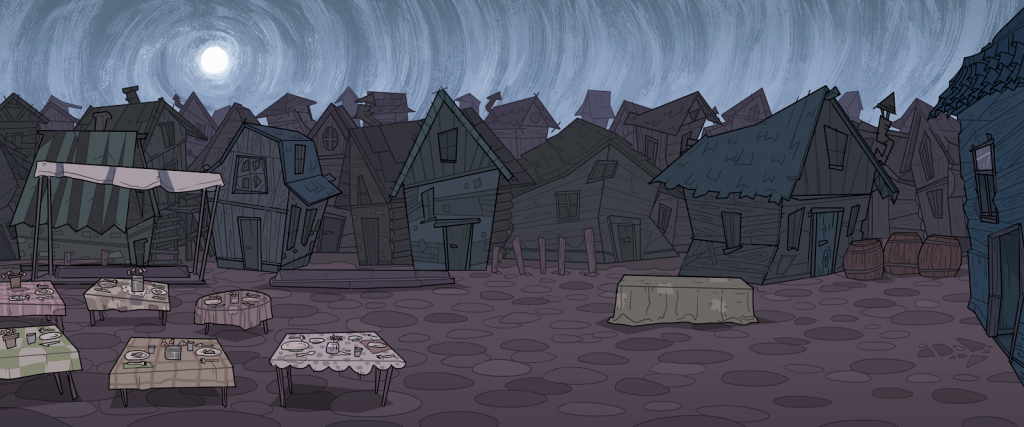 When first approaching it, we started looking for photographic references for the Shtetl. The photographs were a bit stale and boring, and had no character to them. We couldn't find the unique things that identify the Shtetl as a Sthetl.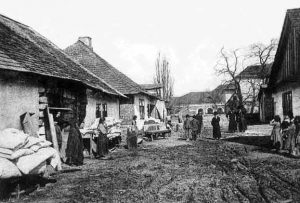 Then we decided to take on a different approach and searched for other art depicting the Shtetl, and quickly came across Mark Chagall's wonderful works, who really capture the essence of the Shtetl.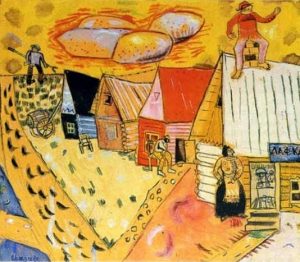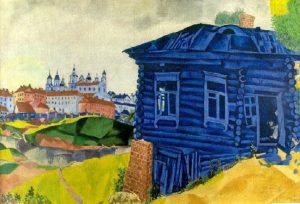 But it still wasn't enough, and the art feels a bit unaccessible. And so came the idea of meshing it with a -very- different art style.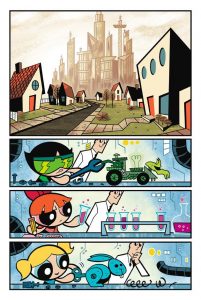 So, yeah, that's a bit of an unusual direction, but when you think about it, it blends really well – the clear, crisp lines and asymmetrical background designs that are being used in the PowerPuff Girls art style really compliment Chagall's art style and his Shtetl look. We tested it and it worked surprisingly well.

We also ended up using some real-life references for places like the interior of the synagogue, but they were used mostly so we wouldn't deviate too much outside of what a Shtetl looked like.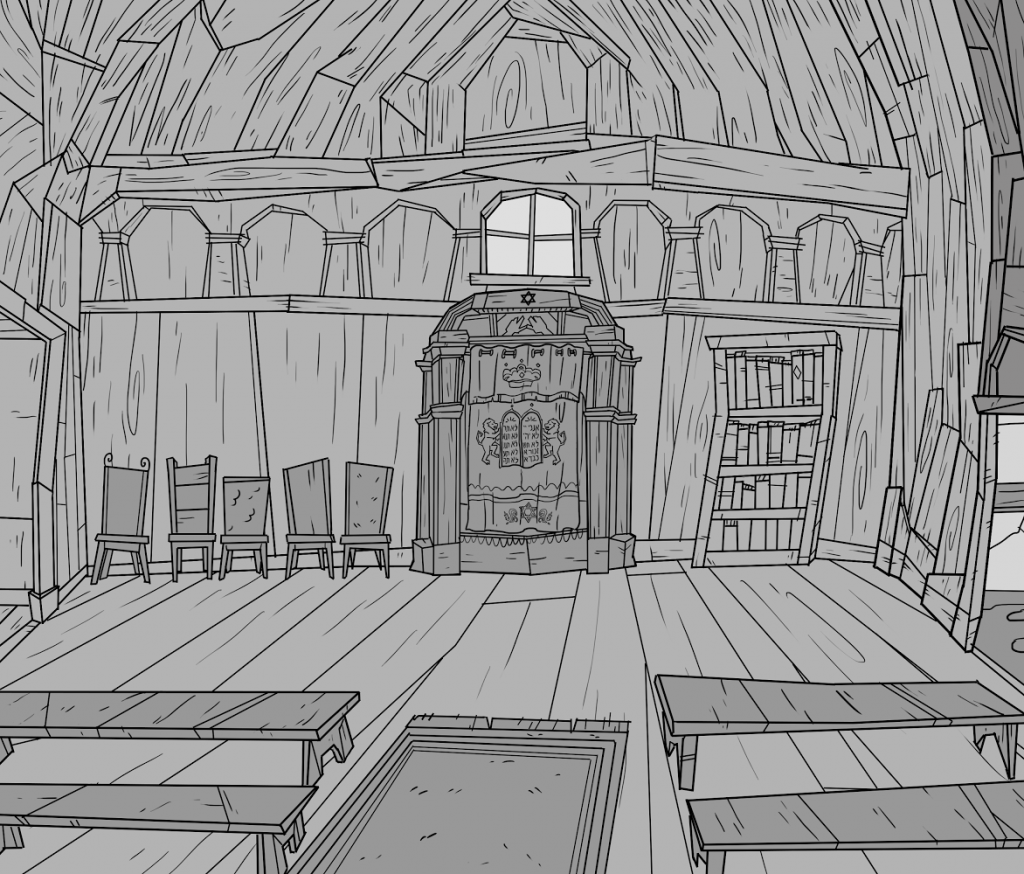 When working on the look and feel for the game we're trying to gather inspiration from a lot of new and even a bit unorthodox places, in order to create something that is visually appealing and a bit new every time. The great challenge here is trying to unify all these different styles and ideas together, but honestly – it's also the fun part.